Large-Format Copies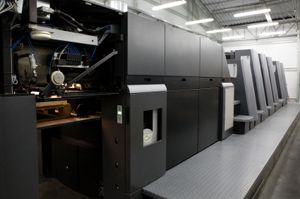 Maybe you're a contractor that just needs a few plans copied. Or maybe you're an architect that needs a few hundred copies of a single plan. Whatever your project, we're your source for producing low-cost, high-quality plan reproductions.
We offer large format copying in both full color and black and white, great for plans as well as larger-than-life posters and signs.
Since childhood, you've been bombarded with the better safe than sorry rule. What better time to apply that idea than when dealing with time-intensive, valuable plans? We can scan your drawings and save them to disk, so your plans are safe, even if your printed documents are lost. Give us a call today, and let us help archive your printed plans in a safer place.